Logan Espie Houston
Born October 16, 1895 in Iredell County, NC (just outside Davidson.)
Son of Beauregard and Alice Houston.
Entered Army at Camp Greene, Charlotte, NC on August 1, 1918.
Discharged July 20, 1919.
Married Alice Torrence in 1922.
Logan and Alice had 11 children, 9 surviving to adulthood.
Was a community leader in Davidson; served as PTA President for the Davidson Colored School and was instrumental in founding the school along with Ms. Ada Jenkins; member of Davidson Presbyterian Church.
Died November 25, 1969.
Buried in Christian Aid Society Cemetery in Davidson.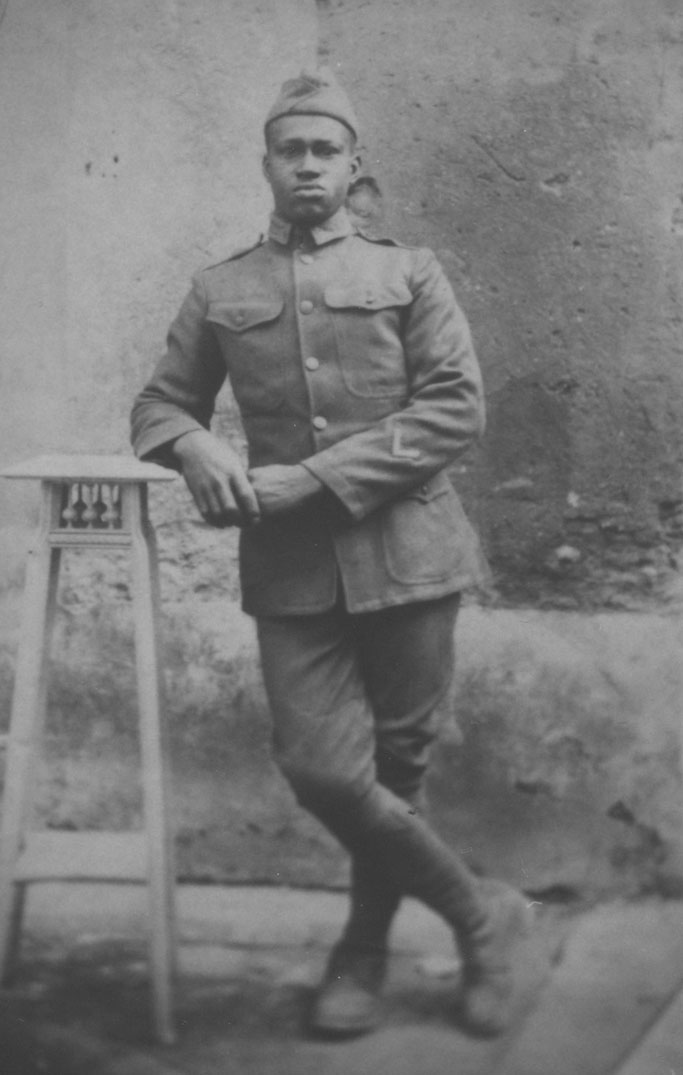 Sources:
Logan Houston photo, courtesy Davidson College Archives
"Logan Espie Houston." Find A Grave, 26 Jan 2011. Web. 1 May 2014.
"Survey of African American Buildings and Sites in Mecklenburg County: The Logan Houston House." Charlotte-Mecklenburg Historic Landmarks Commission, 2002. Web. 1 May 2014.
"The Charlotte-Mecklenburg Story: The Doughboys & Camp Greene." Charlotte Mecklenburg Public Library, nd. Web. 1 May 2014.