Reid Davis Cranford
Born July 18, 1896 at Davidson, NC.
Son of Manly W. and Elizabeth Caldwell Cranford.
Matriculated at Davidson College, September 1, 1915.
Enlisted in US Marine Corps.
Trained at Paris Island, SC.
Arrived in France, Spring 1918.
Member of 83rd Company, 6th Regiment.
Battles: Chateau Thierry, Belleau Wood, and Soissons.
Killed in action, July 19, 1918 at Soissons, France.
Buried in the Davidson College Cemetery.
Observer Article 9 Feb 1919 | Observer Article 21 May 1921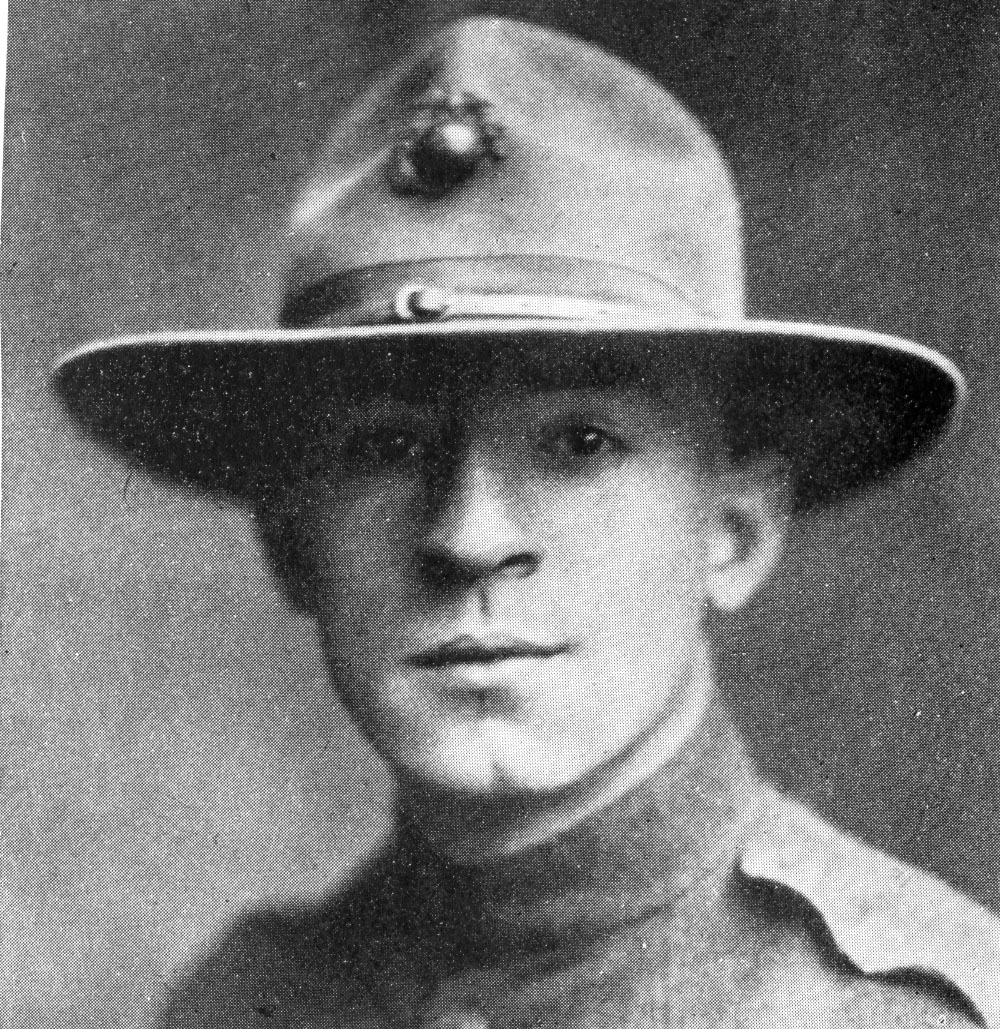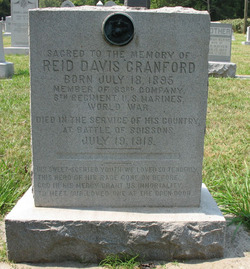 Sources:
"Body of Reid Cranford Buried at Old Home." Charlotte Observer, 21 May 1921: 17.
"Private Reid Davis Cranford." Find A Grave, 20 Nov 2009. Web. 1 May 2014.
"Reid Cranford Dead in France." Charlotte Observer, 9 Feb 1919: 15.
Reid Davis Cranford photo, Davidson College Archives
Shaw, Cornelia Rebekah. War Record, Davidson College, 1917-1918. Charlotte, NC: Presbyterian Standard Publishing Co, 1923.