Samuel Reeves Keesler, Jr.
Born April 11, 1896 at Greenwood, MS.
Matriculated at Davidson College, September 1913; A.B. Degree 1917.
President of the Student Body, 1916-17.
First Officers Training Camp at Fort Oglethorpe, GA May-August 1917.
Commissioned Second Lieutenant August 15, 1917.
Camp Jackson, SC, 324th Infantry.
Transferred to Aviation Section.
Trained at Fort Sill, OK and Minneola, Long Island, NY.
At front commanding 24th Aero Squadron and operator of long distance naval guns.
Died October 9, 1918 from six wounds received in aerial combat on October 8, 1918.
Buried at Saint Mihiel American Cemetery and Memorial,
Thiaucourt-Regniéville, France.
Keesler Air Force Base in Biloxi, MS is named in his honor.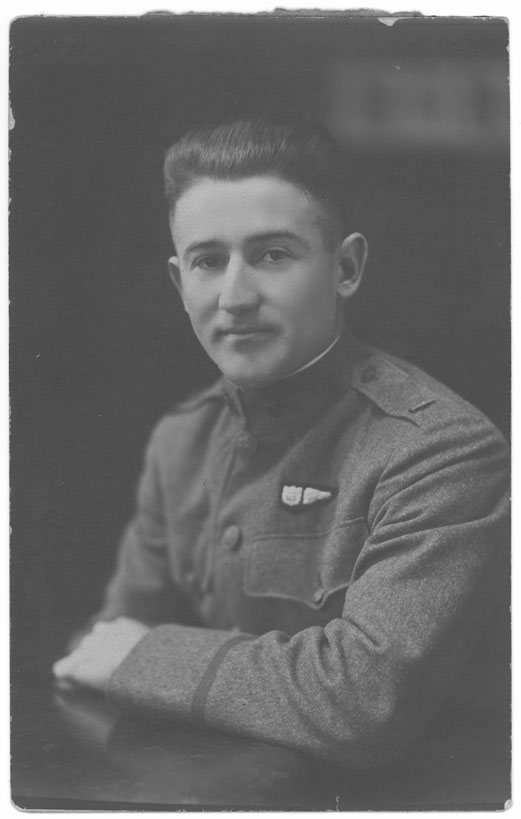 Sources:
Shaw, Cornelia Rebekah. War Record, Davidson College, 1917-1918. Charlotte, NC: Presbyterian Standard Publishing Co, 1923.
Samuel Keesler photo, Davidson College Archives
"Samuel R. Keesler, Jr. Died in German Prison." Charlotte Observer, 13 Dec 1918: 12.
"Samuel Reeves Keesler, Jr." Find A Grave, 7 Aug 2010. Web. 1 May 2014.